MACJR'S Pixel Art & Poetry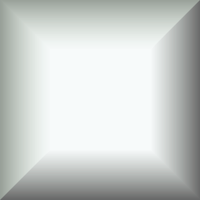 Under Construction
Site Notes
Welcome to the new look for the MACJR'S Pixel Art and Poetry web site. When viewing these pages, please keep in mind that this website is still in the midst of a major renovation. There is still much work to do. All of the gallery pages are still in dire need of an overhaul to get my older pages in step with modern web standards. I designed some of my older pages years before the last copyright date posted on them, back when web technology was far more primitive than it is today.
This new look for MACJR.COM is just the first step in the processes of a major reworking of this site. There will be new content, new pages, and interactive content added to this site as work progresses. All the work planned for this site may take years to complete. I am just one person and I am doing all of the work of a web page designer, a digital artist, and a writer/poet for this site. I also have several other web sites and other projects that keep me busy. Thus, it may take a lot of time to complete the work currently in progress here at this website.
I will occasionally post information about how work is progressing for this web site, and my other web sites, on my message board. You can find links to MACJR'S Mini-Verse² Forums on the main menu bars (the green menu bars, one near the top of this page, and the other near the bottom of this page). If you are interested in becoming a member of my forum pages, to correspond with me, and my friends, please contact me. A link to my message board contact information is located on the bottom menu bar of my forum pages.
MACJR

MACJR'S Garden Gallery - Online Since: January 01, 2003
MACJR'S Metamorphic Gallery - Online Since: January 01, 2003
MACJR'S Mini-Verse² - Online Since: May 30, 1997
All macjr.com pages & content are
Copyrighted © 1997 - 2015
by Michael A. Crane, Jr.
All rights reserved.